Extended Vehicle Warranty.
Get Coverage. Add Value.
Buy direct and save. Your trusted source for the best service and coverage.
I am very impressed with Obvi. Went to the dealer for a routine servicing and they found the water pump was toast. Obvi responded immediately. A seamless extended warranty repair. Thanks Obvi!

Dorothy De Cesare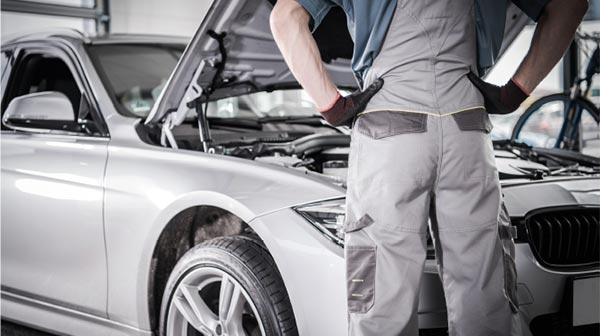 Extended Vehicle Warranty
Full coverage extended car warranty with second-to-none claims service. All at the right price. Policies that match your coverage needs on new and used vehicles in BC, AB, SK, MB.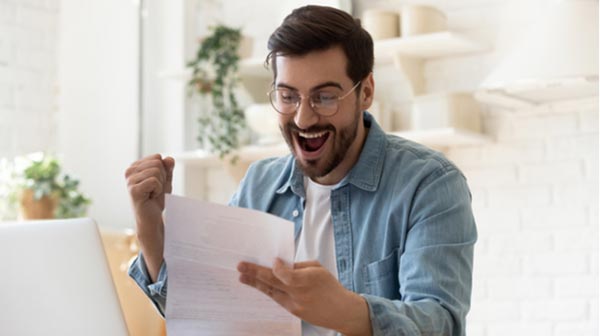 New Car Replacement
A new vehicle loses up to 50% of its value in four years. Protect yourself from depreciation for up to seven years with vehicle replacement insurance in BC and AB.
Your Refreshingly Simple Extended Vehicle Warranty Solution
We stand out in the market with our exceptional extended vehicle warranties, combining unbeatable affordability, comprehensive coverage, and a commitment to transparent and trustworthy service that sets us apart from the rest. Imagine a new or used car warranty that is quick and simple — and costs less! There is no confusion on who to call for service because we administer your claims for you. You get an insurance policy so your investment is 100% secure.

Flexible Plans
Warranty extension options that fit your driving and coverage needs

Trusted and Honest
We are there when you need us, backed by an A+ insurance carrier.

Quick Claims and Choice
You choose your shop. Claims are approved in under an hour, paid directly to the shop.

Quality and Value
Low or no deductible. Get OEM repairs across North America. Plus, transfer if you sell.
Choose from our three warranty plans: Elite – Premium – Powertrain Plus
Elite Plan
Vehicles up to 10 years old that have less than 100,000 KM are eligible for our full comprehensive Elite warranty coverage. Our Elite extended warranty provides ultimate protection for components and labour to repair breakdowns. Our plan has only a few excluded components such as wearable parts (like tires, windshields, or brake pads). If it's not excluded, it's covered!
Premium Plan
Vehicles up to 10 years old that have less than 160,000 KM are eligible for our Premium warranty coverage. This warranty policy has an extensive list of named components that are covered. Including your engine, transmission, high tech, steering, electrical, heating and cooling, and much more.
Powertrain Plus
Vehicles up to 10 years old that have between 80,000 and 200,000 KM are eligible for our Powertrain Plus warranty coverage. It includes coverage for critical vehicle components that can be costly to repair. Including engine, transmission, turbo/supercharger, transfer case, drive axle, and more.
New Car Replacement Insurance
Get New Car Replacement Insurance coverage and protect yourself from depreciation. Buy a brand-new vehicle without being out of pocket.

Total Loss Protection
Up to $60,000 in loss protection. Cash settlement options.
Deductible Reimbursement
Up to $500 reimbursement for total loss.

Flexible Terms
New vehicles qualify for up to 7 years of coverage.

Monthly Payment Plans
Financing through your credit card or bank account.
It can be stressful having an accident and wondering if your car will be a write-off. The average vehicle depreciates 10-15% per year. Your settlement will be for the depreciated value, not the full replacement cost. A write-off could mean that the difference comes out of your pocket. With vehicle replacement insurance, you can get a new vehicle in BC and AB, for vehicles up to five years old.
Don't want to buy the same vehicle or use the same dealership? Our policies have cash settlement and no requirement to replace clauses. We also save you the cost of dealer commissions which can be $500 or more.
Get a free quote and chat with an expert adviser on the right plan for you.
Meet Obvi
We are an innovative online Canadian insurance broker. Our experienced team works hard to find ways to bring value to you as a vehicle owner. We leverage technology with innovation to provide Canadian insurance policies direct to you. We dedicate ourselves to being there every step of the way, putting you first.
You get the most comprehensive and cost-effective security against unexpected repairs and accidents with our extended auto warranty and vehicle replacement insurance. Your policy is underwritten by industry-leading A+ rated insurers. We work hard to keep you satisfied because we are drivers too and customer service is important to us. We want you to be so satisfied that you would recommend us with online reviews and by telling your friends.
Get Coverage. Add Value.