We will be in touch with you soon
Thank you for completing our form. We will contact you directly, but if you'd rather us work around your schedule, you can book a call. In the meantime, keep an eye on your email inbox for further information from us.
Want to save up to 60% on an extended warranty with Obvi? Get a free online quote.
The customer service has been amazing. Having completed my first claim I can say that the process was very easy and stress free.

★★★★★

Elias Tsiouris, Alberta
Considering an extended warranty?
Read about the 12 things you need to consider when getting an extended warranty.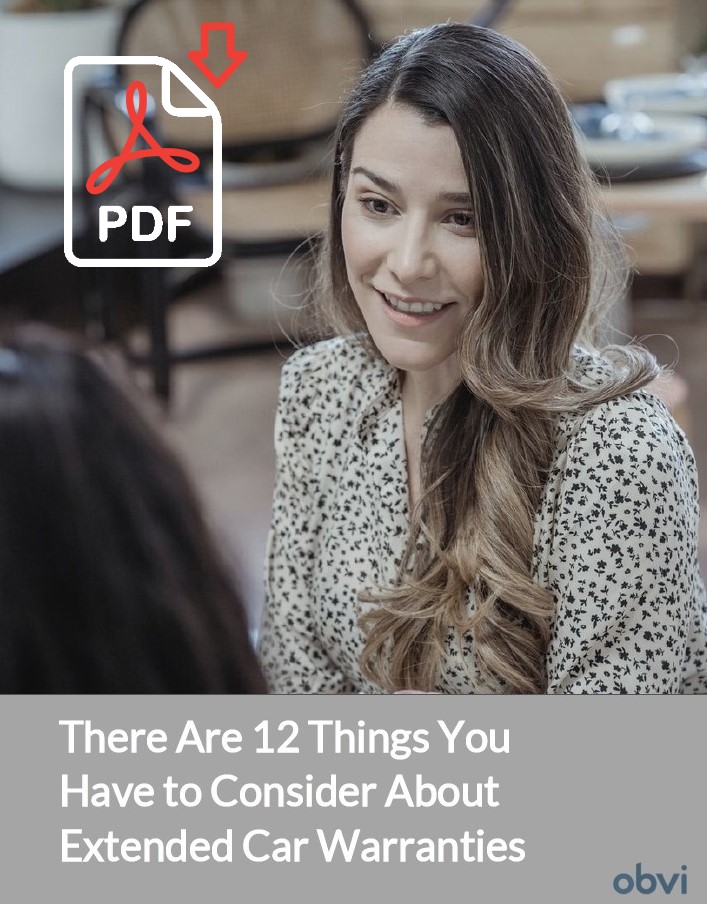 Considering Replacement Insurance?
Read more about why replacement insurance is worth having on your vehicle.