Obvi's Top 5 Road Trips in Western Canada
As a Calgary based company, we love getting out of the city on road trips! When we're not working hard you can often find our team in the mountains biking, hiking, or relaxing at one of the hot springs. Looking for some inspiration for your next road trip? Here are Obvi's Top 5 Road Trips in Western Canada.
Icefields Parkway
The Icefields Parkway is considered one of the best drives in the world and connects Banff to Jasper. There are plenty of places to stop off on the way from lakes to glaciers and waterfalls. Our favorite things to see are turquoise Peyto Lake (you can get the best view from Bow Summit) and the glaciers at Columbia Icefields.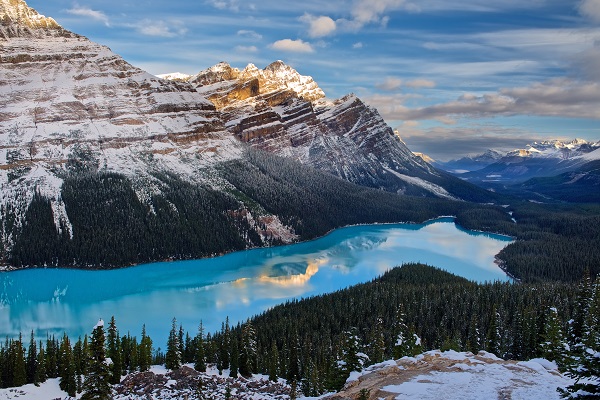 Sea to Sky Highway
Connecting Vancouver to Whistler, the Sea to Sky Highway is spectacular. Driving straight through takes about 1.5 – 2 hours, but there are plenty of awesome things to see and do on the way. One of the coolest things is the gondola connecting Whistler and Blackcomb Mountains. The route is 4.4km long and over 400m above the ground, and although it's not guaranteed there are often sightings of numerous bears below you.
Vancouver Island
A trip to Vancouver wouldn't be complete if you didn't go to Vancouver Island, and a road trip is a brilliant way to explore and see what the island has to offer. For the most epic trip, spend a week or so on the island and follow the Heritage Discovery Circle Route on the East Coast from Victoria to Port Hardy. Explore everything in-between and with plenty of opportunities to enjoy nature and see wildlife, you'll have a great time.
Trans-Canada Highway
The Trans-Canada Highway is a ridiculously long road running all the way across Canada, but our favorite part is between Lake Louise and Banff. Coming from Calgary, we like to start in Banff and make our way slowly to Lake Louise, stopping off on the way to enjoy the scenery.
Once there, you can do a hike from Lake Louise to Lake Agnes Tea House (open from June to October) and enjoy the breath-taking view. Return back along the Trans-Canada highway and spend some time in Banff – maybe even head up Sulphur Mountain if you're feeling adventurous or if you're looking to chill, take a dip in the hot springs.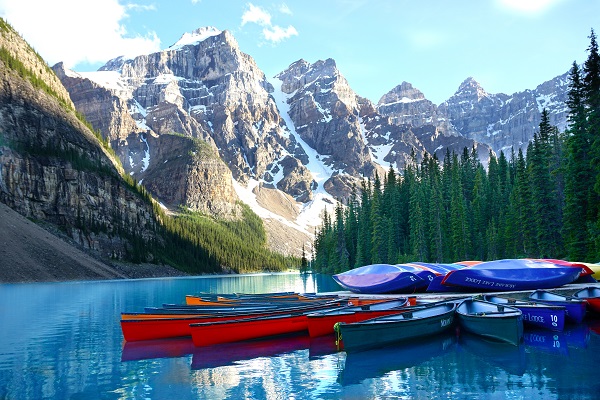 Drumheller and the Badlands
Drumheller is famous for the Royal Tyrell Museum of Paleontology, about 135km away from Calgary. The area around Drumheller, Dinosaur Provincial Park (a UNESCO World Heritage Site) is the richest place in the world in terms of dinosaur fossils, and this museum has a humongous collection. In fact, most of the 130,000+ fossils aren't even on display and are behind the scenes, meaning that paleontologists from all over the world come to Drumheller to see specific fossils.
But another great thing about Drumheller is the Badlands; this spectacular area where the dinosaurs used to roam is an awesome destination when on a road trip. The hoodoos (a certain geological structure) seem unreal, and it's an amazing place to explore and take photos.
Did we miss your favorite road trip spot? Send us a note and let us know where yours is!
Love going on road trips but worried about costs associated with your vehicle? Obvi has brought Extended Auto Warranty online in Western Canada, saving up to 50% compared to buying from the dealership and giving you better coverage. Get a quick online quote now.